eLuma's Leaders in Education
Making a difference everyday.
eLuma is proud to have some of the best and brightest in K-12 education as part of our team.
Learn more about each leader in their profile below.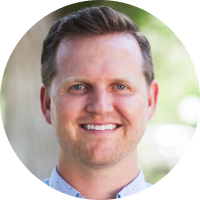 Jeremy Glauser
CEO/Founder
Jeremy Glauser is the founder and CEO of eLuma. With a background in education, an entrepreneurial spirit, and a passion for helping people in need, he founded eLuma to help solve the growing educator shortage problems in education. In so doing, the company has become the nation's most mission-focused two-sided marketplace that matches and connects the right clinicians with students in K-12 schools and districts. To date, the company has facilitated therapy (speech, school psych, OT, PT, and mental health/counseling services) for tens of thousands of students throughout the United States. His professional mission is to help people fulfill their full potential. His personal passions surround family, including an amazing wife, 5 kids, and a playful pup.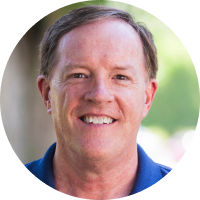 Ed Ryan
VP of Product & Engineering
Ed Ryan has over 30 years of experience in product management, product marketing, and enterprise software. With a B.S. in Computer Science from the University of Rhode Island and a MBA from Brigham Young University, Ed has held leadership positions at key organizations in the fields of technology and EdTech. In 2016, Ed co-founded Positive Learning in order to help districts better meet the needs of English learners, and later sold the company to ELLevation Education. Continuing his passion for serving the underserved, Ed joined eLuma in 2020. In his spare time, Ed enjoys spending time with his family, hiking, and other outdoor activities.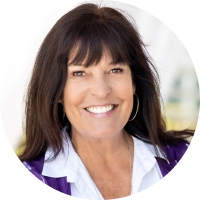 Teri Andrews
Chief Sales Officer
Teri Andrews is seasoned sales leader, with over 25 years of experience working with companies in education, marketing, and SaaS industries. She has a unique insight into the K-12, having led sales and revenue teams at companies like GoGuardian, Reading Plus, and Edmodo before joining eLuma as Chief Sales Officer. She has dedicated her career to building high-performing teams that exceed aggressive goals, and she has grown many companies from start-up stage to globally recognized brands. Those in Teri's professional circle describe her as a great leader, professional partner, and mentor who truly cares about her people. Outside of the office, Teri has a love for volunteer work, and has spent time volunteering for the Special Olympics and the Orangewood Foundation, a leading provider of foster and youth services in Orange County. She is passionate about education and mentoring new leaders and you can often find her with her family on her way to Catalina Island to enjoy the water and sunshine. A California native, Teri enjoys deep sea fishing and pastel painting in her hometown of Newport Beach.
Zak Coon
VP of People & Operations
Zak Coon has over 15 years of experience in human resources, talent acquisition and leadership. With a passion for learning about people, he began his career as a recruiter, focused on matching providers to health systems nationwide. This perspective of working for multiple organizations fostered a second passion of building operational processes that can scale with an organization's growth. In his prior role as Director of Recruitment and Locums Administration for a large health system, Zak was able to experience a variety of healthcare delivery models, including teletherapy. Zak saw first hand how teletherapy is able to meet individuals where they need to be seen and to maximize talent shortages that need not be confined by borders. Zak has a B.S. in Business Management from Westminster College in Utah, a Master of Science in Healthcare Administration from Oregon Health & Science University, and a Senior HR Certification by the Society of Human Resource Management. In his spare time, Zak enjoys home renovation projects, gardening, and traveling.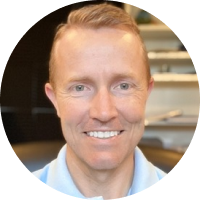 Zac Makin
Chief Financial Officer
Zac Makin joins eLuma having 16 years of corporate finance experience, with more than five of those years in EdTech. His most recent experience includes being VP of FP&A at Degreed and Sr. Director of Finance at the Utah Jazz. Zac holds an MBA from Utah State University and is a CPA and CMA. Zac enjoys automating processes, establishing relationships of trust, and diving into data to better understand the business. When not working, you'll find Zac spending time with his wife and kids, collecting sports memorabilia, and enjoying nature!